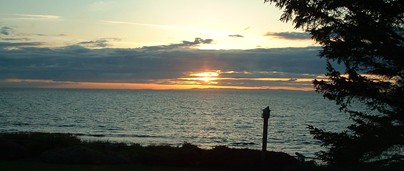 IFCA International began as Independent Fundamental Churches of America in the Cicero Bible Church of Cicero, Illinois on June 26, 1930. By 1937 five regionals had been received into membership, the Pacific Northwest being one of them.
In the years following, God moved in many hearts to evangelize the unsaved, minister to believers, and plant new Independent Bible Churches in the Pacific Northwest. Some of the early leaders included Wallace and Inez Wilson, Noel and Lorraine Olsen, Charles and Marge Lyman, Gordon and Lorraine Titus, Richard and Eleanor Schwab, Henry and Margret Boyd, Ray and Lenore Gustafson, and Lowell and Marie Wendt.
At its inception the Pacific Northwest Regional included Washington, Oregon and British Columbia. It now includes the State of Alaska while the eastern half of both Washington and Oregon have become part of the more recently formed Inland Northwest Regional. The Pacific Northwest Regional has frequently supplied leadership nationally. Dr. Lowell Wendt, Dr. Roy Sprague, and Rev. Earl Brubaker have served as National President. Several other brethren have served on the National Executive Board, and many more have contributed leadership through committee appointments.
The Women's Fellowship is an important part of the Pacific Northwest Regional, conducting regular women's meetings at each Conference. Mrs. Lorraine Olsen of the Pacific Northwest Regional was the first National Women's Chairman.
One of the most important actions of the Pacific Northwest Regional was the organization of Northwest Independent Church Extension (NICE) as a forum for ministry partnerships. It was on March 17, 1958, that the members of the Regional voted unanimously "to draw up a proposed Constitution so as to carry on practical and necessary church extension in our regional." At the regional conference hosted by the Burke Avenue Chapel of Seattle, WA on October 20-21, 1958, members voted to proceed with the mission under the name Northwest Independent Church Extension. The original Board of Directors were Noel Olsen, President; Wallace Wilson, Vice-President; Richard Schwab, Secretary; Charles Lyman, Treasurer; Joseph Kempston, William Denney, and Henry Boyd, Director.
NICE's outreach to ethnic communities has received leadership from Bob and Judi Allen and Jesus and Maria Cordova, serving in Hispanic, Russian, Asian, and Native American communities throughout the Pacific Northwest.
The Pacific Northwest Regional of IFCA International exists not only to satisfy the desire for fellowship, but also to to equip and encourage churches, church leaders, and other Christian workers toward spiritual maturity and effective biblical ministry. May we continue to reach out with the glorious Gospel of the matchless love and grace of God to all people for the glory of God, praying that each one of us will obey His Word and love our wonderful Lord and others with all of our hearts!
(Condensed and adapted from "A Brief History of the Pacific Northwest Regional of the IFCA International" by Richard C. Schwab)